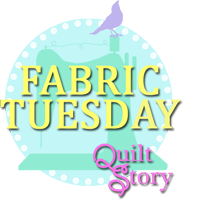 Paper piecing fool that I am or that I have become has led me to this finished beauty!!
I may be addicted to it none the less with its perfect points and endless possibilities;)
Fabric: Kona White and Blueberry and Connecting Threads
Monika wanted spring colors so this is what I found in my stash--thought it would be perfect for her! Hope she likes! It's a Joann's print that I have had for some time.
I think this took a few days to put together so I am very proud of it and I hope Monika smiles when she sees it!! It will be hard to part with this one-BUT I can make more if I like;)
Quilting rocks!!
Sara